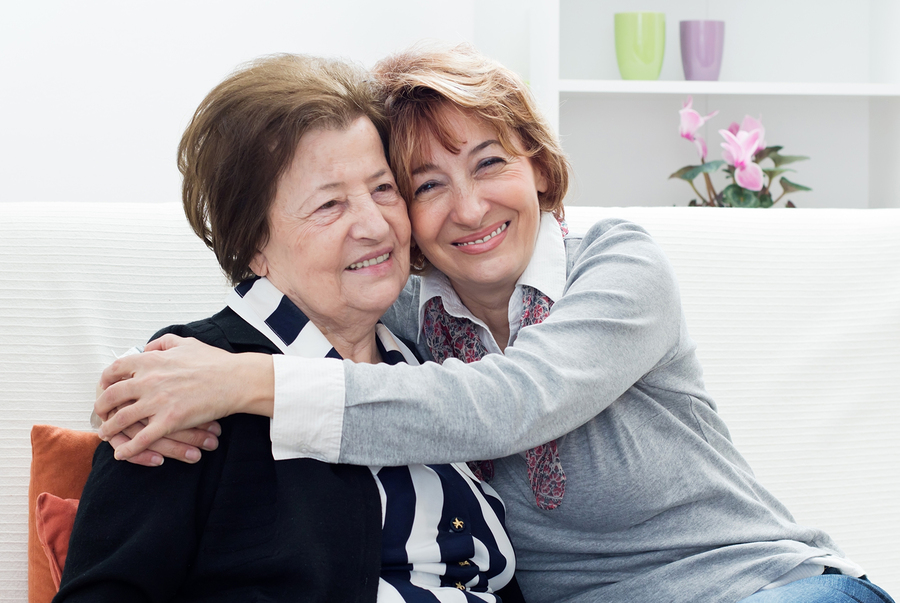 As people age, they face new challenges and struggles, both physical and emotional. These challenges can be especially difficult in a person's final years of life. Many seniors struggle to cope with these challenges and need help and support to maintain their independence and quality of life. In this article, we'll explore some of the reasons why seniors may struggle in their final years, and what some of the solutions may be to these daunting challenges.
Inadequate Income
One of the most common reasons seniors struggle in their final years is for financial reasons. Many seniors rely on investments and savings to supplement income from sources such as Social Security or pensions. However, these retirement accounts may not be sufficient in the long run, leaving seniors in financial hardship. Seniors are often unable to seek employment to make up the difference, further compounding the problem.
In addition, many seniors may accumulate debt, particularly credit card debt. Banks may issue credit cards to older individuals who may not have the capacity to service debt. Debt may be necessary due to a major home repair, unforeseen high medical bills, bad investment decisions, or exploitation from those who prey on the poor decision-making of seniors. Servicing debt can be a major drain on income and make it difficult to meet basic needs.
Another major factor for inadequate funds could be that income flow from year-to-year is not keeping pace with inflation. This is particularly true for seniors on Social Security or fixed pensions who must pay for the high cost of medical care. The cost of seniors' medical care, due to aging, often increases faster than yearly increases in Social Security. Also, in some areas, the cost of maintaining a household due to higher utility bills, higher taxes and higher maintenance costs rises faster than the cost-of-living adjustments in Social Security income.
Failing Health
As people age, their health can deteriorate slowly or suddenly. Sudden unexpected changes in health might be from a cancer diagnosis, a heart attack or stroke, or some other acute health issue. Health that deteriorates slowly will eventually result in chronic disability – the inability of a senior to care for their own physical needs. Chronic disability often requires someone acting as a caregiver to assist in such things as dressing, bathing, toileting, ambulating, needing help with incontinence, preparing meals, keeping track of mail, shopping, running errands and so on. This need for a caregiver usually requires making some major decisions for the remainder of that person's life. Generally, chronic health failure over a long period of time is not going to reverse itself, resulting in a permanent need for care. Common contributors to chronic disability can be musculoskeletal disorders such as arthritis, joint deterioration, muscle deterioration or back pain.
A worsening of health for a senior – especially a senior of advanced age – will typically trigger the need for intervention and the need for making some serious permanent decisions about living arrangements, care costs, and family support.
Lost Independence
Seniors can lose their independence simply because of advanced age, and the inability to do daily tasks that used to come as second nature. This tends to require an intervention or support from others. A common but heartbreaking cause of losing independence – is dementia. The risk of dementia or a loss of cognitive capacity increases considerably as one grows older. For aged seniors who are age 80 and above, the risk of dementia is almost 50%, according to the Alzheimer's Association. This means almost half of all aged seniors are experiencing some form of cognitive impairment, be it mild or severe.
Families often wait too long before intervening to provide support for a loved one who may be experiencing cognitive decline, leading to a loss of independence and worsening decline due to lack of support. This can be due to denial or not recognizing the signs of dementia. However, early intervention can help seniors maintain their independence and quality of life for as long as possible.
Social Isolation
Social isolation is another challenge many seniors face in their final years. As they age, seniors may lose friends and loved ones to illness or death, and may find it difficult to make new connections. This can lead to loneliness and depression, which can have serious negative effects on their physical and mental health.
Conclusion
Seniors face a unique set of challenges in their final years, including financial struggles, failing health, loss of independence, and social isolation. However, with the right support and care, seniors can maintain their independence and quality of life for as long as possible.
Here at Nu Care, an in-home care agency that provides non-medical care for seniors and the developmentally disabled, we pride ourselves on providing care services tailored to the unique needs of each senior, ensuring they receive the support and care they need to live their lives to the fullest.
Not only do we provide specialized in-home care for seniors with dementia or cognitive impairment, helping them to live independently for longer; our caregivers can help combat social isolation by providing companionship services, where caregivers spend time with seniors and engage them in social activities. This can include conversation, playing games, going for walks, or attending social events. Companionship services can also provide respite for family caregivers who may need a break from their caregiving duties.
Nu Care can provide non-medical support and assistance, allowing seniors to remain in their homes and maintain a sense of autonomy. With proper planning and support, seniors can continue to live fulfilling lives and enjoy their golden years to the fullest.
If you or an aging loved-one is considering In-Home Care in Glendale, CA please contact the caring staff at Nu Care Inc. today at. 800-505-6890