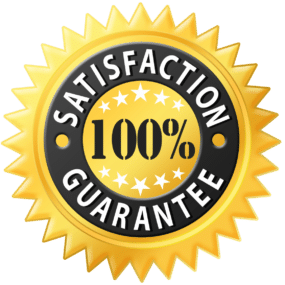 Satisfaction Guarantee
Nu Care strives to ensure that your satisfaction is guaranteed.  Should you try our services and are not 100% satisfied, we will either provide a service credit or provide a refund, with the following terms and conditions:
Maximum credit/refund per customer is $500. This will cover more than enough for a full 10-hour shift.  We want to offer unlimited guarantee, but our lawyers made us put this part in to protect ourselves from possible fraud.

This guarantee is offered only to new customers within 30 days of starting your services, and can be used only once.  All customers must have paid and cleared their service deposit.

Call us as soon as you are dissatisfied, no later than 2 business days after the incident or the 'shift' in which we did not meet your expectations.

We will only ask questions regarding your concerns to better understand the issues at hand. If you choose to stay with Nu Care, we will give you a credit that you can use towards future services. Care credit must be used within 30 days.

If you prefer, we will issue a full refund for the fee of the shift that you have an issue with, as well as any remaining balance of your deposit.  Refunds will be made payable to the payer only.

Credits and Refunds cover only the service fee. Any expenses/mileage charges will not be covered.

This guarantee can be suspended, modified or revoked at our sole discretion without prior notice to you.
Effective 01.01.2021