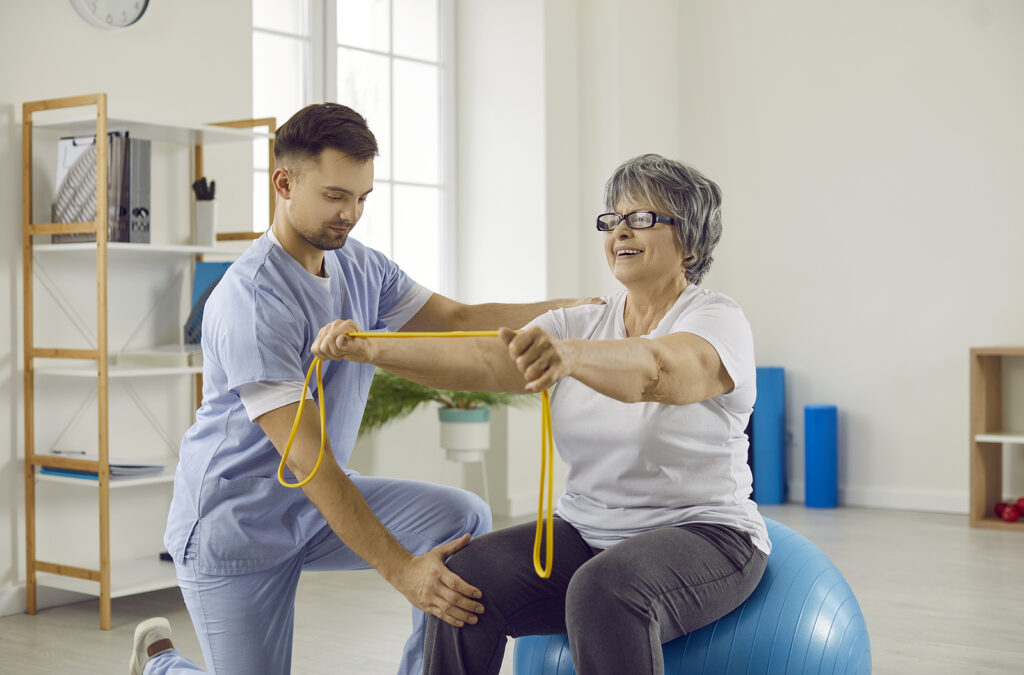 Working out regularly is good for overall health and weight management. Unfortunately, most people don't get adequate exercise in their day due to busy schedules and jobs. The sense that they'll have more time later in life can sometimes lead to habits that make it harder to start that active life when they age. Senior home care assistants can help seniors stuck in a rut by encouraging them to get moving and create a consistent exercise routine.
Finding the Motivation to Get Moving
Adding some exercise to the daily routine is important, but it's not always easy to find the motivation.
This might be especially hard for seniors living alone or with mobility issues. Senior home care professionals can encourage seniors to challenge themselves with rewards when they've worked out so many days or worked out for a certain amount of time. The key is to get up and start moving. Once they do, it will slowly become a habit.
Starting is the hard part. The answer is to start small and make exercise fun. Talk with seniors about what they like to do. Perhaps they enjoy gardening or walking through the park. Maybe they like dancing. Wherever their interests lie is where they should start. For those with senior home care aids, the added push to start is supported by having someone by their side to do the activity with them.
Competition Can Be Healthy
Many people thrive when they're competing, even if they're competing against themselves. Encourage seniors to wear a fitness tracker and strive to add to their steps each day. If they danced to three songs yesterday, increase that to five by the end of the week. Encourage seniors to look for little moments each day to be more active. The challenge is up to them, but having support along the well with help keep them motivated.
Benefits of Exercising Every Day
Once they start exercising, they will see benefits that motivate them to continue. Exercise strengthens the heart, increases blood flow, and provides the body with more oxygen. Improved health may make them less likely to suffer from heart disease or high blood pressure. Not to mention that they may lose weight.
Other benefits they can see once they increase their exercise are improvements in their mood and energy. Most people don't exercise because they are too tired, only to find out that once they start, their energy increases. Regular exercise can also increase focus and concentration, giving their brain a workout, especially if your activity of choice works on hand-eye coordination. And speaking of coordination, working out increases their stability too, which is an excellent perk for seniors.
There are so many ways that exercise can improve the lives of seniors. They simply need a supportive team, such as senior home care professionals, to help them along the way. Adding home care to their team can also increase exercise benefits by encouraging well-balanced meals. Even when seniors struggle with cooking, they can still get what they need with senior home care support.
If you or an aging loved-one is considering Senior Home Care in Burbank, CA please contact the caring staff at Nu Care Inc. today at. 800-505-6890