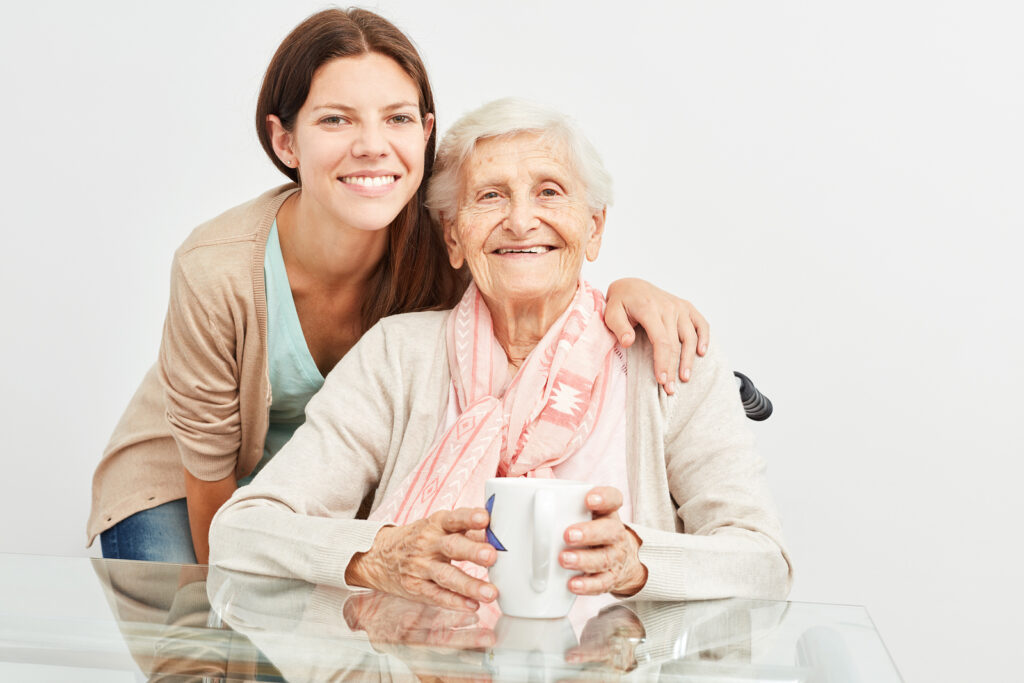 When it comes to home caregiving, this question is on the minds of many families. Aging loved ones often need help with activities of daily living, such as bathing, dressing, and medication management. If you're in the position of needing a caregiver, you'll have to decide between using a home care agency or hiring a private caregiver. Hiring a private caregiver can be enticing for a number of reasons, but hopefully after reading this article, you will consider all of the possible pros and cons.
Home Care Services:
Home care services can be divided into two categories: non-medical and medical care. Non-medical care includes help with activities of daily living, such as cooking, cleaning, and running errands. Medical care includes monitoring vital signs, managing medication, and administering treatments. In this article, we will be discussing home care, not home health.
Independent or Private Caregivers:
Independent or private caregivers are employed directly by the family. There is no intermediary agency between the care recipient and the caregiver. Independent caregivers are more likely to provide personal care. Families who hire independent caregivers must take on the responsibilities of being an employer or use a third-party payroll management service. By taking on this employer role, rather than going through an intermediary agency, they can save 20% – 30% on home care costs up front. The cost can become much greater when you take into account worker's compensation, payroll taxes, overtime, and more.
Home Care Agencies:
If you value safety, security, and reliability, then using a quality home care agency is the way to go. A quality home care agency is insured and also manages the performance and scheduling of its caregivers, handles billing and payroll, and has back-up caregivers to fill in when needed. With a private hire caregiver, you're responsible for setting up payroll and withholding taxes, caregiver vetting and background checks, and purchasing sufficient liability insurance to cover any accidents or injuries in the home.
Pros and Cons:
One might assume that due to the additional licensing requirements to which home care agencies must adhere that caregivers via home care agencies provide a higher quality of care. However, the quality of care provided is dependent on the individual providing care. There will be independent caregivers, as well as caregivers from home care agencies, that provide excellent care. And there will be individuals from both options who provide less attentive care. 
A difference between these two options that is worth mentioning is that when a family working with a home care agency decides they are unhappy with the quality of care they are receiving, they can simply request a different caregiver from the same home care agency. In contrast, families who have hired an independent caregiver and are unhappy with the quality of care must go through the process of searching for, hiring, and training a new independent caregiver.
Peace of Mind:
Using a home care agency can provide peace of mind for families. Caregivers from home care agencies undergo thorough background checks and training, and they are supervised by the agency. If there are any issues, the agency can provide support and guidance. For families using independent caregivers, they must do their due diligence and conduct background checks and ensure that the caregiver is qualified to provide the necessary care.
Long-Term Care:
If you anticipate needing long-term care for your loved one, then using a home care agency may be a better option. Home care agencies can provide consistency of care, and they can also provide additional services, such as socialization and transportation, to improve the quality of life for seniors. If your caregiver moves, finds another job, or otherwise quits, you won't have to worry about the burden of finding another caregiver short notice.
In conclusion, while there are pros and cons to both options, using a quality home care agency is the better choice for most families. Not only do agencies provide essential services like payroll, scheduling, and liability insurance, but they also offer the peace of mind that comes from knowing that caregivers have undergone rigorous background checks, have appropriate training, and are available to cover any gaps in care. Agencies also have strict policies and procedures in place to ensure the safety and well-being of their clients. Finally, in the event that a family is unhappy with the quality of care they receive, agencies have the resources to quickly and easily provide a different caregiver. If you want the best care possible for your senior loved one, a home care agency is the way to go.
If you decide that hiring a caregiver through an agency is the right choice for your family, contact Nu Care's Senior Home Care specialists at +1(818)-691-1256 today to learn about in-home caregiving resources in your area.
If you or an aging loved-one is considering Home Care in Glendale, CA please contact the caring staff at Nu Care Inc. today at. 800-505-6890