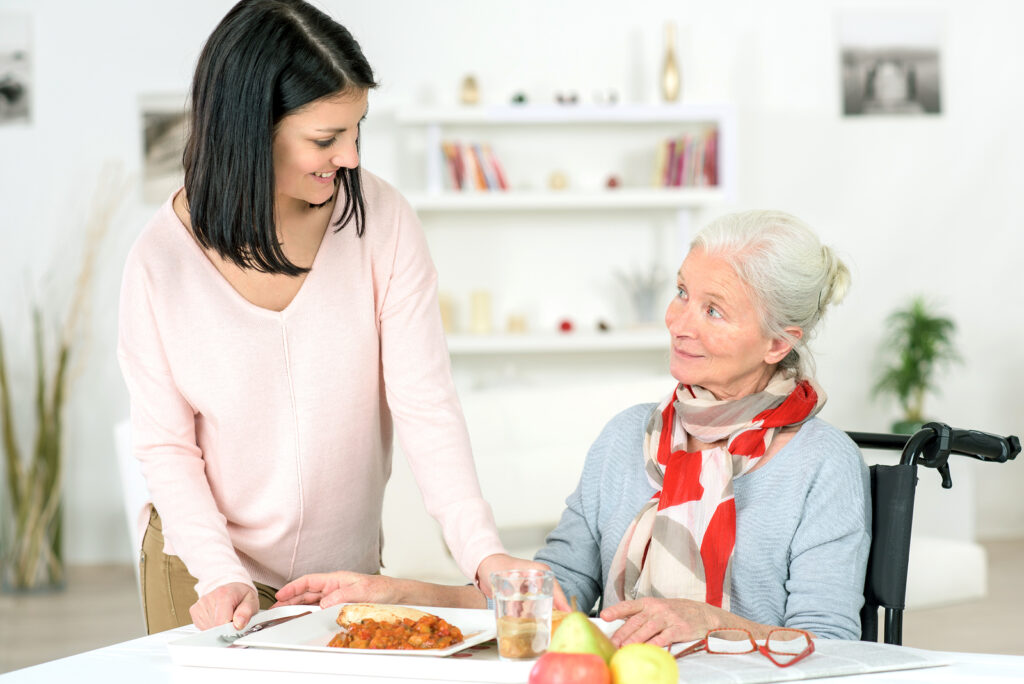 Every day more seniors decide that they want to do something called aging in place. This means that they want to stay in their own home for as long as they possibly can. There are lots of valid reasons for seniors to age in place, but the thing for family caregivers to remember is that this is an easier goal to achieve if the senior in question has a little extra help. Home care providers can do quite a lot to help aging in place become a successful option for seniors. They do that by tackling a variety of different challenges that can make aging in place less feasible for the people receiving care.
One-on-one Attention and Care
The biggest benefit of home care for seniors who want to age in place is that they receive one-on-one care that is personalized exactly to their needs. Tailoring that assistance to fit needs exactly means that seniors never have to wait for someone to finish helping someone else and that they only get the help that they truly need. For someone who wants to remain independent and who is able to tackle many of their activities of daily living on their own, this is exactly what they need.
Social Engagement
Lacking proper social engagement is one of the biggest drawbacks that many seniors who age in place encounter. Working with home care providers allows seniors to have that regular social engagement and companionship that they truly need. And because caregivers can help them with transportation issues, they may find that they're able to get back into normal routines with attending events, appointments, and other activities.
Promoting Safety
Home care providers are devoted to keeping seniors as safe as possible. Falls, injuries, and home safety concerns are some of the biggest reasons that seniors become unable to remain in their home as they planned. With the help of home care support, they're able to continue with their plan and age in place safely.
Boosting Mental Health
All of the situations described work together to help boost the mental health of seniors who are supported by home care providers. Seniors aging in place need to remain physically active, have social engagement, and get the cognitive stimulation that they need to remain healthy. Home care can make all of that easier to maintain and can help to put solutions in place as necessary. Avoiding issues like depression and stress helps long-term health overall as well, which is another key piece of helping seniors to age in place for as long as they want to do so.
Family caregivers work hard to help seniors age in place when that is their one main goal. But the help and individualized care that home care services can offer truly makes a huge difference in the success of that goal. Caregivers can offer more or less assistance as needed to support the seniors they're helping, which allows home care to be the most flexible way to assist seniors in their own homes.
If you or an aging loved-one is considering Home Care in Pasadena, CA please contact the caring staff at Nu Care Inc. today at. 800-505-6890