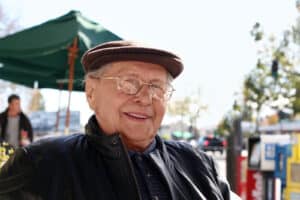 As they get older, Veterans face unique challenges. Living independently can be difficult, and Veterans encounter more problems than regular senior citizens as they are prone to a number of health risks. Senior Veterans face much higher rates of mental health disorders, substance abuse disorders, PTSD, brain trauma, and dementia than their non-veteran peers.
The intensity of military service puts Veterans under an enormous amount of stress, even years after they have been discharged. This can lead to PTSD, which occurs as a result of a traumatic event. Military personnel are four times more likely to develop PTSD than civilians, and this can often be debilitating. Treatment of PTSD focuses on therapy, social support, and medications such as antidepressants.
It is important to treat these problems with the correct, safe methods. As a coping mechanism for the strain of combat duty, Veterans of all ages are at an increased risk of substance abuse with alcohol, tobacco, or drugs. For many veterans, substance abuse, even in the past, is a comorbidity that must be adequately addressed.
Traumatic Brain Injury, or TBI, is all too frequent in Veterans, and shows itself more and more as they age. TBI is defined as traumatically induced structural damage and/or physiological disruption of brain function as a result of external forces. These can be classified as mild, moderate, or severe, and may not be adequately addressed in Veterans' youth. The problem depends on the duration of unconsciousness, memory loss, and ability to react. Mild traumatic brain injury is the most common form, but is difficult to diagnose due to associated problems.
TBI increases the risk of dementia by 60% – making this a heightened risk for senior Veterans, as compared to seniors in the general population. Dementia is a progressive, debilitating disease associated with deterioration of memory, thinking, judgment, and learning abilities.
Veterans afflicted with these issues may think that an assisted living facility is their only option. Even Veterans who are safe from these issues may need help in their daily lives. The vast majority of Veterans, however, would prefer to stay at home rather than move into a nursing home. Nu Care can help make that wish come true.
Seniors who have served in the military are eligible for benefits known as Homemaker and Home Health Aide Program, in which older veterans receive assistance with activities of daily living so that they can age in the comfort of their own home. Nu Care has been proudly partnered with the VA for 5 years, and provides home care services for veterans through the VA and directly.
Home Care Aides are credentialed professionals trained to care for seniors in their homes. They are not nurses, but are supervised by a registered nurse who will help assess the Veteran's daily living needs. This can include simple care, like help with hygiene, grooming, bathing, and dressing, as well as laundry, meal preparation, and household chores. It can also include skilled care, like the operation of a hoyer lift or gurney.
Our Home Care Aides monitor veterans' moods, hydration, mealtimes, medication, and exercise schedules, to keep Veterans' health the best it can be. Our caregivers are likewise trained with transportation, and can provide ambulation assistance, or even take clients to and from doctors appointments or to family members' and friends' houses.
Home Care is a distinct advantage for older veterans. However, paying for home care can be difficult. Nonetheless, the VA provides many benefits to help eligible veterans offset the financial cost. In order to qualify for the Homemaker and Home Health Aide Program provided by the VA, veterans must have been discharged under conditions other than dishonorable (honorable, under honorable conditions, or general), must have served 90 days active duty, at least 1 day or active duty service during wartime, and have a chronic illness or condition. Eligible Veterans for the Aid & Attendance program must have served in one of the following wartime periods: Mexican Border Era, World War I, World War II, the Korean War, the Vietnam War, or the Gulf War.
Since our foundation, Nu Care has proudly served Veterans and their families. For 5 years, we have been partnered with the VA and their Homemaker and Home Health Aide Program. This fall, we want to highlight our commitment to Veterans and their families by offering a 10% discount to Veterans who will be paying outside of the VA program.