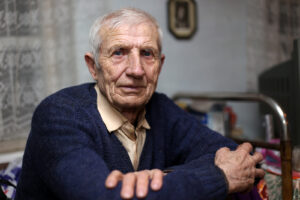 Have you ever looked into the different services available from a local elder care agency? When your dad is older and having a harder time taking care of himself, professional caregivers make a difference. Learn more about the different services that help your dad remain independent and safe when he lives alone.
Companionship and Household Management
When it comes to elder care, one side of the services cover a person's companionship and household management needs. Your dad has a caregiver stopping by to keep him company, accompany him to appointments, and help him run errands. He won't have to wait weeks for someone to visit him.
Another benefit to companion care services is that a caregiver is stopping by each day, a few times a week, or once a week. The caregiver will make sure your dad has food, electricity, water, and heat or AC. If there are problems, his caregiver can alert you and make the call to get issues repaired.
Caregivers also help with household management tasks. They can assist your dad with bill paying. They can bring in the mail and help him sort it. He'll have someone to help him inventory his household groceries and supplies and create a list of things he needs at the store.
His elder care aides can take care of his light housekeeping tasks. He has someone to wipe down surfaces, dust his furnishings, sweep or vacuum floors, and water plants. His caregiver can do the dishes, load and start his dishwasher, and put clean and dried dishes away.
Once a week, your dad's caregiver can change his sheets, swap the towels, gather his dirty clothing, and do the laundry. His caregiver will make his bed with clean sheets and put away clean and dry laundry.
Help With Personal Care Needs
Caregivers also help with personal care needs. If your dad needs assistance in the shower or bath, his caregiver is there to support him when he steps over the edge of the tub. His caregiver can help him bathe, support him while he steps out, and help him dry off.
If your dad needs help applying moisturizer, shaving, or trimming his nails, his caregiver can help him. He'll have someone to help him get dressed, tie his shoes, and brush and floss his teeth.
Since your dad's stroke, he requires help when he uses the toilet. His caregiver can help him sit on the seat, stand back up, and clean up after using it. If he needs to change his clothes after an accident, his caregiver will help him get cleaned up and into fresh clothes.
Whether your dad's health is changing or he's finding it harder to move around, it's time to talk to him about elder care. The right services help him live independently without struggling to complete daily chores. An elder care advisor can help you start making the arrangements.
If you or an aging loved-one is considering Elder Care in Altadena, CA please contact the caring staff at Nu Care Inc. today at. 800-505-6890